Your New Website Has Just Launched. Now What?
just over 9 minutes to read
Your shiny, new website is finally up and running. Now you can sit back, relax, and wait for the leads to roll in. Right?
Wrong. For one thing, it can take up to 6 months for Google to fully index your site. There's no getting around this, unfortunately. Don't listen to SEO vendors who promise instant results! Their tactics won't survive the next Google algorithm update; your site could zoom to the head of the class, and then disappear completely.
Having a well-designed website is just the first step toward marketing your business in Googleland. The real magic is the elbow grease you put into making sure your site gets found. So, what are some of the strategies you should be thinking about?
Strategy 1: Promote your site with email
Email is the number one method of business communication and has the best ROI of any digital channel. Done well, email is a robust way to interact with your customers and promote your website. Use email to announce the website launch, and include an incentive to visit your site. Use a capable designer to create a beautiful, easy-to-update email template for you that looks distinctive, has an intuitively organized visual content structure, is consistent with your brand style, functions well on a variety of screens (phones included), and is flexible enough to grow with your business.
Use your site to build an email list
Aside from email offers, the critical ingredient for success is your email list. Develop your own list, because purchased lists are usually low quality and will result in high bounce rates. This means your site should have a method of capturing email addresses, which you can then nurture into customers.
Offer real value: One AC filter company reminds customers when to change their filters and buy new ones. Simple, yes, but effective.
Don't just assume people will sign up for a newsletter. Offer something of real value related to your business.
Send periodic offers or information that directly relates to your business and is of real value to your customers. One AC filter company reminds customers when to change their filters and buy new ones. Simple, yes, but effective.
---
Strategy 2: Buy traffic with online advertising
Google AdWords advertising will deliver traffic to specific pages on your site. Choose a search term, write an ad, target a page, and set a daily budget as low as $1 a day. There's an art to creating landing pages and ads that work well together, and to fitting them into a general sales funnel on your website (if you need a professional to help you find the best approach, take a look at 'Strategy #6: Hire an expert to do it for you' below). A sales funnel is simply a sequence of steps, or actions, taken by visitors before they become customers.
The ultimate goal is customers, not traffic.
Online advertising effectiveness is usually measured by looking at conversions within your sales funnel, not by website traffic. Popular methods of upping your customer conversions may include a product offer or a signup for an email newsletter, but other actions – such as watching a video – are also useful ways to measure user engagement. Once you have become comfortable with simple text advertising, you can venture into more sophisticated territory, like Google display ad networks, Google remarketing ads, and non-Google advertising such as publisher-sponsored content (or native advertising) and affiliate marketing.
tipOnline advertising or search engine marketing depends upon search terms – so, it will not work for new or unfamiliar products. If you have a product with low search queries, try advertising on a platform where people browse instead of search (like Facebook) or use paid discovery advertising (like Mix).
---
Strategy 3: Get listed and reviewed
Studies show most consumers research local businesses online before calling, and nearly 90 percent pay close attention to review sites. Google My Business (formerly Google Places) and Yelp! are the two most powerful local review sites, but every industry has its own list.
Create consistent business citations to boost visibility
Start by looking at what your most successful competitors are doing. Make sure your business information is consistent across directories, customer review sites, and social media. Inconsistent listings confuse potential customers and damage your site's search results. You will need to have and follow a strategy for encouraging reviews and managing your listings, including dealing with negative comments. Yext is one of many tools that can help you manage your online presence.
tipRead the knowledge base for each review site before adding a listing. For example, Google may not show business listings with too many phone numbers or too many geo-names offices. More is not always better when it comes to business citations.
---
Strategy 4: Add valuable content
Adding blog content falls under SEO (search engine optimization). While there is a lot of technical mumbo jumbo surrounding SEO, the basic principle is simple. Google rewards websites that make the internet a better place for its users. If your website is consistently adding good content that Google users want, Google will reward your website by ranking it higher in search results. And, it also helps if you make life easier for Google itself – meaning, you should label images with descriptive files names and alt tags, and write good summaries (meta descriptions) for your pages (something I make sure to do for the content on every site I create for my clients).
Organize and write content logically around clear search terms
Ideally, your blog content should be organized by categories and tags into hierarchies that help both Google and your users understand how it's all related. Writing content itself is fairly straightforward, but make sure you're identifying topics your typical customer is interested in by using a keyword research tool such as Google's AdWords Keyword Planner or SEO Book, and then writing around these keywords in a natural, engaging manner. Don't try to force-feed articles with keywords. If you limit the focus of each article, you'll automatically use the right keywords.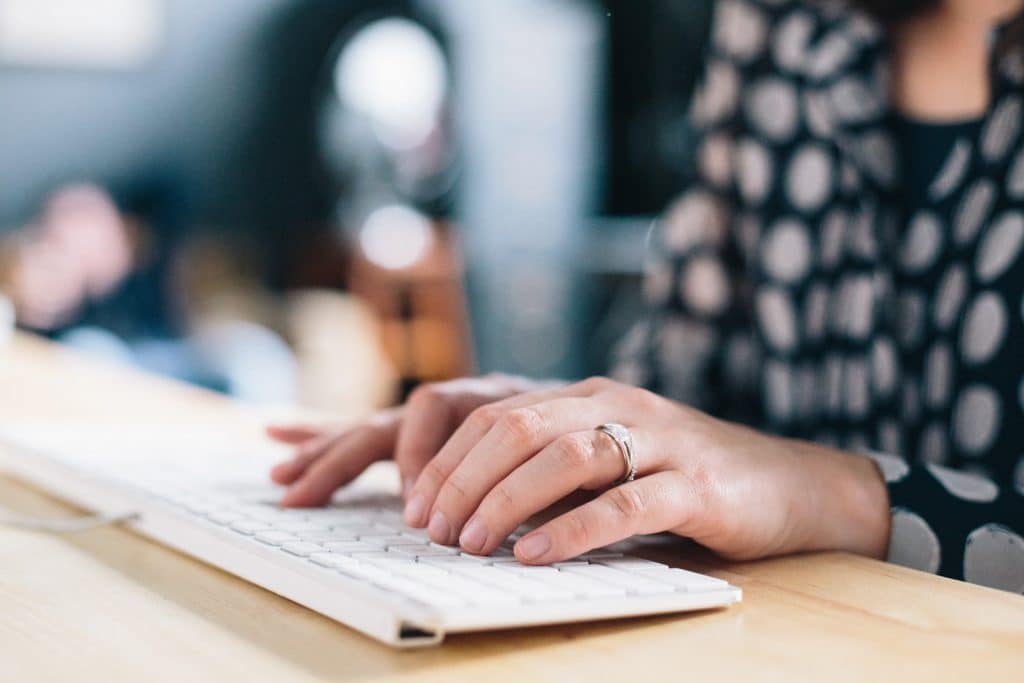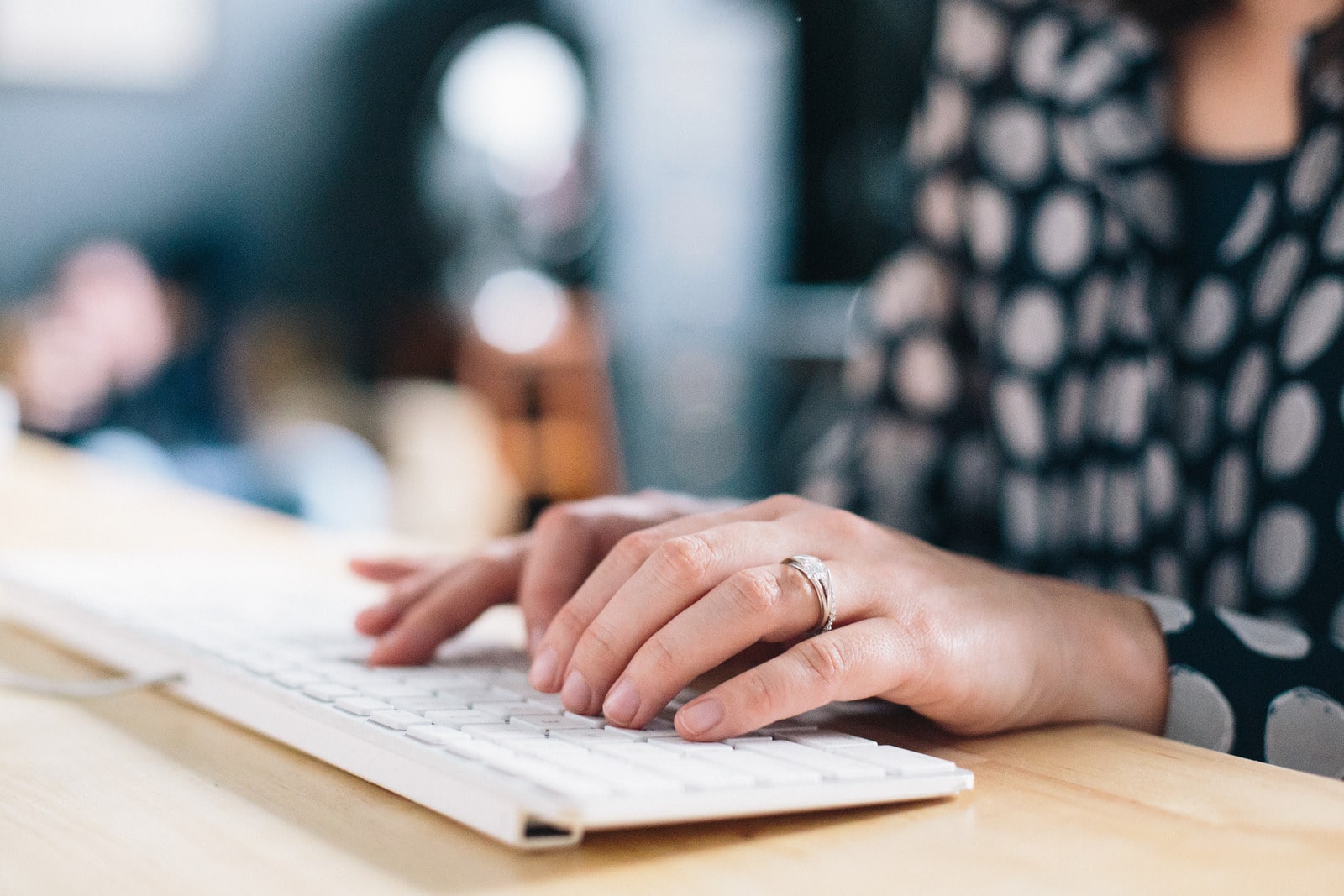 Use long tail keywords to get consumers in a buying mindset
Fresh, quality content does more than just help you rank well for search terms. It also brings organic (unpaid) traffic to your site. While short keywords like "Caribbean vacation" have a high search volume, they also have more competition from other sites. Long tail keywords, like "honeymoon hotels in barbados," are more likely to attract quality traffic that converts to a lead. You might enlist a designer's help in creating new landing pages – not just blog articles – to boost conversions as well as SEO.
tipThe real positive of organic traffic is not necessarily that it's cheap, because it isn't cheap to produce good content. The real value is that people trust organic search results more than paid results. If you have a professional practice, you have to depend extensively on organic traffic for its credibility factor.
---
Strategy 5: Monitor your analytics
You should monitor (1) your online presence and (2) your competitors' online presence. There are a host of tools to help you, and many of them are free: Google Analytics (which I install on every site I create for my clients), Hubspot, SEOBook, SEOMoz, and other vendors. For larger sites and ecommerce sites, Kissmetrics offers a powerful but costly set of analytics tools.
WordPress Stats gives you the big picture
By far the easiest tool to evaluate your own website traffic is WordPress Stats (visible on the dashboard as soon as you login to your WordPress backend – visits by logged-in admins are automatically filtered out). When possible, WordPress shows the search terms that brought visitors to your site, but Google began encrypting searches in 2013 for privacy reasons. This has made it difficult for webmasters to know which search terms are most productive.
Google Analytics gives you the complete picture
The gold standard for understanding your website traffic is Google Analytics, which requires both a tracking code on your site and a Google Analytics account. You can find plenty of information in the Google help forums to get started. If you are dealing with small amount of data, which will be true for a new site, filter out your own IP address so that you are not counted as a visitor. Make sure to look for broad trends, rather than slicing and dicing the data to bits.
Google Search Analytics gives you organic search insights
Google has also introduced a Search Console with Analytics to help you understand your organic search performance. This is a nifty tool that shows links, crawls data, and more. It includes an SEO Starter Guide that covers search engine optimization in depth.

---
Strategy 6: Hire an expert to do it for you
Search engine optimization isn't rocket science, but it's a time-thief. You may spend hours figuring out how to validate a code, set up a dashboard, or track your online identities. And content requires its own investment of time and expertise. If you'd rather run your business than run your website, Forbes gave 4 tips for hiring the right SEO firm back in 2013 that are still true today. And, of course, as your web designer + developer, I'm more than happy to help you locate the right resources (for a speedy reference from me, browse my highly-vetted resources list to find a professional that will help you customize your approach). Even though I may have already helped design and launch your website, I consider myself your partner and ally, ready to help your business move forward in every way I can.
Am I the designer for you?
I love to turn every business brand into a compelling visual story (in design speak, I'm a Multimedia Brand Developer). Think I'd be a great fit for your project? If so, I'd love to send along a quick Guide to Getting Started With Me.